Tiffany Twivey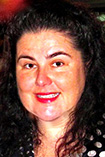 The Principal of the firm Tiffany Twivey is a successful lawyer of high standing admitted to practice, and remains admitted to practice, in four jurisdictions, being Papua New Guinea, Queensland, Tasmania and the Federal Court of Australia, She has 17 years
complex legal experience and she holds an Unrestricted Practicing Certificate
in Papua New Guinea.
Tiffany has practiced widely in law in both PNG and Australia and was most recently a Partner in the commercial litigation section of Gadens Lawyers in Port Moresby, until her move to Mt Hagen.
Tiffany's expertise lies in Commercial Litigation, Mining and Environmental Law.
In Port Moresby, Tiffany has provided long term legal advice to the Electoral Commission, and this remains the firms main client, along with the University of Papua New Guinea, National Agriculture and Quarantine Inspection Authority, National Agriculture Research
Institute and other governmental and private institutions.
Tiffany has also worked as a lecturer in Law at the University of PNG, and whilst she was there she was also
Associate Dean (Student Affairs) and was a Member of the University Disciplinary Council.
She has been an editor of the PNG Law Reports and is currently a member of the Continuing Legal Education Committee at the PNG Law Society.
Tiffany has been President for 8 years of a Non-governmental organization Susu Mamas Inc, which provides free maternal and child care in Mt Hagen, Lae and Port Moresby
Languages: Competency in English and Pidgin English.